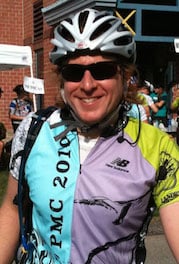 Jeffrey S. Glassman
As a cyclist I know first hand the challenges of sharing the road with other vehicles. While there has been steady improvements for bicycle safety over the past few years, serious bike accidents continue to occur regularly on our city streets. One of the reasons bike injuries can be so catastrophic is simply because the cyclist does not have any steel around them to protect or absorb their body from impact.
As an experienced personal injury attorney, I know first hand how hard it is to get fair compensation for injuries, much less your damaged bike. It is critical that cyclists have an experienced bike attorney who not only will fight to achieve the best possible outcome for their personal injury case, but also an advocate that works towards making the roads safer for everyone.
I have had the opportunity to ride in many great charity events such as the Pan Mass Challenge and Bikes Not Bombs Bike-A-Thon. We have also partnered with great organizations like Mass Bike and Livable Streets with the hopes of bringing greater awareness to bike safety.
For the past 25 years I have devoted my professional career to helping and representing injured people. I have fought hard to help injured people in need because too many times insurance companies resist paying fair compensation and benefits to injured victims. When my firm represents you for an injury, we are doing so in the same way I would represent my own family. Jeffrey Glassman Injury Lawyers is a leader in Boston Personal Injury Law. I am proud for what my firm has accomplished and I am happy that I have been able to help so many people and their families.